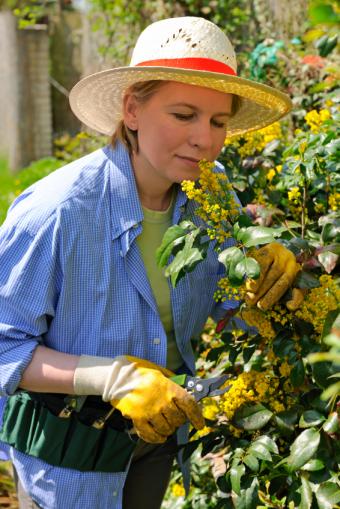 Wondering how to organize your garden so that you'll have plants flowering late summer as well as in the spring? LoveToKnow explores some of the more popular late flowering plants that you may want to add to your garden.
Amaranth
A brilliant plant that blooms into late summer and is perfect for edging. Colors range from orange to red to green. Showy tendrils cascade down from tall stems. Dried amaranth is often seen in flower arrangements.
Iris
The iris is a common sight in many gardens. The plants are easy to grow and bloom late into the season. Although purple seems to be the most common color, irises also come in white, yellow, pink, black, orange and red.
Asters
If you're looking for a perennial that will bloom all summer, you may want to check out asters. There are many different varieties of asters and the flower is available in a wide range of colors. The blooms are showy and eye-catching.
Carnations
The carnation's scientific name is Dianthus. Carnations can be as large as 8.5 centimeters across. There are many different varieties of carnations.
Chrysanthemum
Chrysanthemums are an extremely popular flower with an exotic look and brilliant blooms. Not only does this flower come in a variety of colors, but the blooms can take on different shapes and sizes with around 20,000 species.
Freesia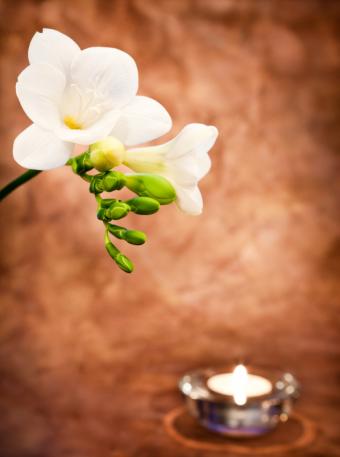 Little bell-shaped blooms with big fragrance. Freesias love to grace gardens and bloom throughout the season.
Heather
Heather is actually a shrub, but has lovely purple, red, white or pink flowers that bloom all season into late summer. The flowers will brown but still remain on the plants into winter.
Hydrangea
Another of the plants flowering late summer is the hydrangea. The ideal blooms are a brilliant bloom, but the acidity of the soil can impact the color of the plant's blooms.
No matter which plants you choose to put into your garden, remember that you'll want a wide variety so that you can enjoy color all season. For spring flower ideas, you may want to check out the slideshow on Seasonal Spring Flowers