Types of Fertilizers
While researching types of fertilizers isn't the most exciting part of gardening, it is one of the most important. Without fertilizer, there wouldn't be any nutrients in the soil for your plants to feed on. Plants need a series of chemicals to survive, including nitrogen, potassium and phosphorus. By fertilizing the soil, you are basically feeding your plants.
Cow Manure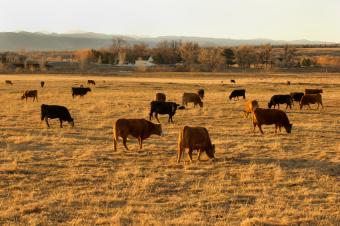 Most of the commercial manure that you find at your local garden store comes from bovine muck. This is essentially cow dung that has been rotted and turned back into something much closer to soil than it was to begin with. This is a good fertilizer for outdoor gardens, especially vegetable gardens.
Food Waste
Food waste is another great type of fertilizer. When food waste is composted, the resulting product is not only great for your plants, but also for the earth since it prevents all of that garbage from ending up in landfill.
Composting at Home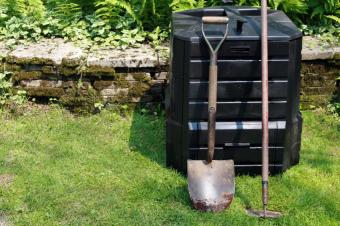 If you want to set up your own compost bin, it doesn't require a very big investment. All you'll need is a bin, a shovel, and some time. If you're composting in a bin that doesn't have any direct contact with the ground via an open bottom, you will also want to buy some worms to break down the food matter into something usable by plants.
Worm Castings
Once the food waste has been broken down, it essentially turns back into soil - this kind of matter is called worm castings. This is what the worms manufacture after digesting the nutrients from the food waste.
This is one of the richest types of fertilizers you can get, and you can make it at home for free!
Fishy Fertilizer
Fish can also be used as fertilizer. Native Americans used to bury a fish in the ground with their corn to make sure it grew strong and healthy. The fish would break down in the earth, feed the soil, and feed the corn crop. These days, you can buy fish fertilizer in the form of fish meal.
Cover Cropping
Using cover crops, or "green manure," is a passive way to fertilize your garden plots or large pastures. To do this, you plant something that takes up a lot of nitrogen from the soil, such as rye or buckwheat, and then cut it down before it has reached maturity. It is then mulched back into the soil.
As the green manure breaks down, it returns the nitrogen that it originally absorbed from the land back to the soil for your next planting. This is a great way to organically fertilize your garden, and works amazingly well for huge plots of land.
Earthworms
These guys are your best friends when it comes to fertilizing. They are what break down organic matter and turn it back into something that can feed green life.
Feeding Your Garden
Your plants rely on you to take care of them. Just like animals, they need food and water. If you feed them the right kind of fertilizer, they will repay you a thousand time over in lush greenery or edible crops. Take some time now to decide what fertilizers are right for you and your garden!